Contents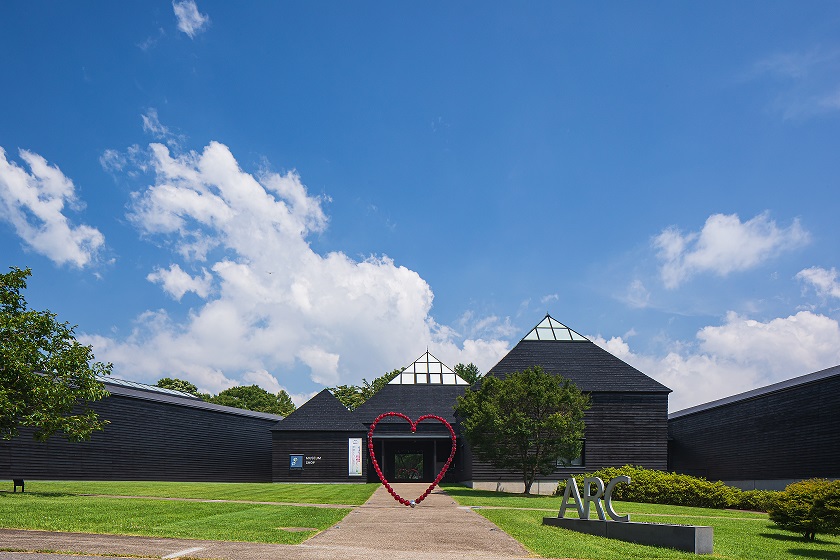 Grasping at Clouds: Works from the Hara Museum and the Hara Rokuro Collections
Dates : Part I: March 19 (Saturday) – September 4 (Sunday), 2022
Part II: September 10 (Saturday), 2022 – January 9 (Monday/national holiday), 2023
Beginning this spring, Hara Museum ARC presents the exhibition Grasping at Clouds: Works from the Hara Museum and the Hara Rokuro Collections. As with the previous year's exhibition, A Nexus of Rainbows, the title of this exhibition refers to a certain process that goes through the mind during the creation and enjoyment of art with a term inspired by the museum's rich natural environment. The works selected in turn from the Hara Museum Collection (contemporary art) and the Hara Rokuro Collection (traditional East Asian art) are presented in two parts: Part I for spring and summer and Part II for autumn and winter.

In Japanese, the word "cloud" appears in the term "grasping at clouds," which is used to describe something that is vague, elusive or unrealistic and is therefore somewhat negative in connotation. However, the idea of clouds becomes positive when we recall how looking at soft clouds floating in the sky often triggers a stream of images and thoughts in our minds, much like the "clouds" that inspire the mind of the artist or the viewer of art, clouds that might be something that has never been seen or done before or something concrete that is extracted from uncertain or chaotic situations. Most of the works exhibited in Contemporary Art Gallery A, B, and C are examples of this larger sense of clouds. They include works created by artists who have developed their own theory or method to give shape to essential aspects of themselves, art, or society. There are also works that express a concept rather than an actual reality. These include abstract paintings and sculptures devoid of concrete images and photographic works that consist of a series of confounding images with several possible interpretations. On the other hand, in the special exhibition space Kankai Pavilion, visitors can see clouds as depicted in early modern Japanese paintings. These include clouds that act as compositional devices to signal a change in scene or represent the flow of time, as well as clouds depicted in Buddhist paintings. Also on view throughout the year is Maruyama Okyo's sketch for his monumental painting Landscape of Yodogawa River, with periodical changes in the section shown. As a record of Okyo's experience of the river and his artistic intentions, this sketch can serve as a guide towards gaining a deeper understanding of the finished painting.

* One change of exhibits will take place at the Kankai Pavilion during Part I and Part II of the exhibition.
* The exhibition period is subject to change due to the situation with the novel coronavirus and other factors. Please check the museum website for the latest information.

Part I Spring-Summer
Contemporary Art: Helena Almeida, Bernd & Hilla Becher, Agostino Bonalumi, Enrico Castellani, Yukio Fujimoto, Shoichi Ida, Yves Klein, Richard Long, Aiko Miyawaki, Isamu Noguchi, Hitoshi Nomura, Jules Olitski, Nam June Paik, Marta Pan, Jean-Pierre Raynaud, Edward Rusche, Kaz Sasaguchi, Tokihiro Sato, Pierre Soulages, Yoshihiro Suda, Hiroshi Sugimoto, Toeko Tatsuno, Hitomi Uchikura, Takeo Yamaguchi, Katsuro Yoshida
Traditional East Asian Art: Landscape based on an old Chinese anecdote "Assembly at the Orchid Pavilion":, attributed to Kano school; Landscape of Yodo River (sketch), Maruyama Okyo; Scene of mournful assembly at the death of Buddha; and others.

The List of Works -Part I- at Galleries A, B and C
The List of Works -Part I- at the Kankai Pavilion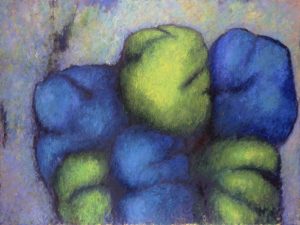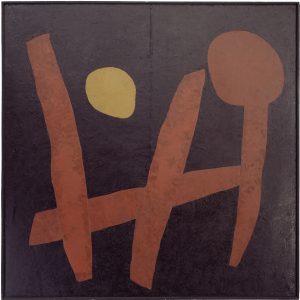 Part II Autumn-Winter
Contemporary Art: Jonathan Borofsky, Koji Enokura, Jan Fabre, Kosai Hori, Leiko Ikemura, Izumi Kato, Richard Long, Kae Masuda, Henri Michaux, Tracey Moffatt, Jacques Monory, Hiroharu Mori, Kazumi Nakamura, Nobuhira Narumi, Kohei Nawa, Satoshi Ohno, Claes Oldenburg, Cindy Sherman, Kazuo Shiraga, Yoshihiro Suda, Hitomi Uchikura, Lee Ufan, Tadanori Yokoo, Katsuro Yoshida
Traditional East Asian Art: Landscape of Yodo River (sketch), Maruyama Okyo; Box for inkstone and writing implements (suzuribako) with spring and autumn motifs; Tier of boxes decorated with design of squirrels in vine scrolls; Wild horses and horsemen*, Kano School; Landscape with horses*, Kano School; A pair of wild horses and a mare suckling its foal*, Kano School;Scene based on an anecdote by Tao Yuan Ming (poet of the Jin dynasty), attributed to the Kano school
*Part of paintings used for wallpaper and sliding doors at Nikko-in guest hall in Mi'idera temple.

The List of Works -Part II- at Galleries A, B and C
The List of Works -Part II Autumn Selection- at the Kankai Pavilion
The List of Works -Part II Winter Selection- at the Kankai Pavilion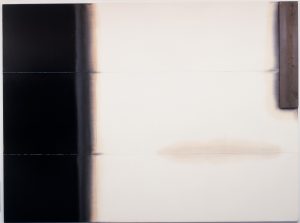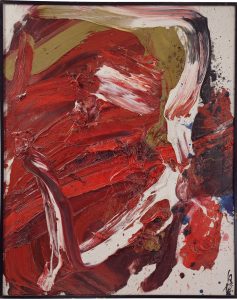 ■Featured Artists
Parts I and II: Anish Kapoor, Void / Yayoi Kusama, Mirror Room (Pumpkin) / Tatsuo Miyajima, Time Link / Yasumasa Morimura, Rondo(Twins) / Yoshitomo Nara, My Drawing Room / Yasuhiro Suzuki, Bench of the Japanese Islands / Tabaimo, Midnight Sea and others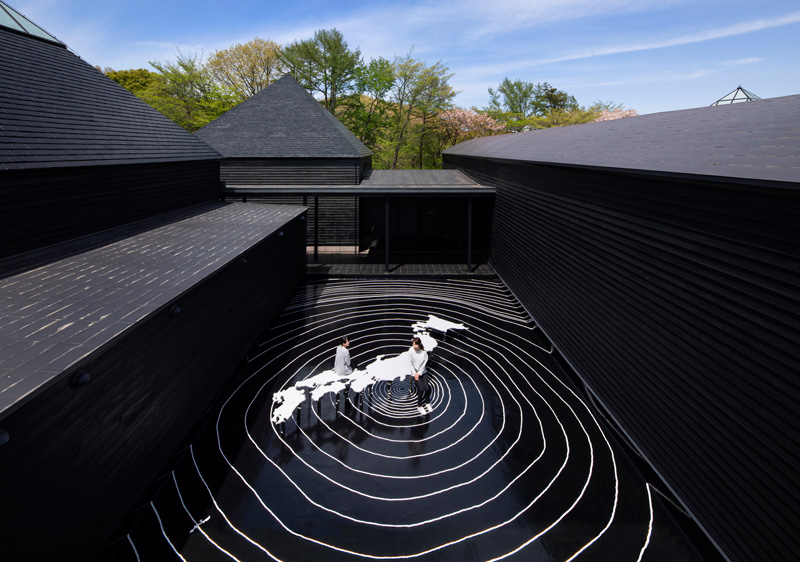 Hours

9:30 am – 4:30 pm (last entry at 4:00 pm)

Closed

Thursdays (except on holidays, during the month of August and December 29), between exhibitions and January 1

Admission

General 1,100 yen, Students 700 yen (high school and university) or 500 yen (elementary and junior high)
-Free for Hara Museum members / For residents of Gunma Prefecture: Free admission for elementary and junior high school children every Saturday during the school term
-Special discount for visitors with the Guchoki Passport
-Combination ticket for Hara Museum ARC and Ikaho Green Bokujo: General 1,800 yen; Students 1,500 yen (high school and university) or 1,400 yen (junior high), 800 yen (elementary), half price for those over 70
* Please inquire about group visits.
* Museum admission is also required for persons wishing to access the cafe or museum shop only.