Contents
The Hara Museum Collection
The Hara Museum Collection is a collection of contemporary art from around the world dating from the 1950s to the present. The collection was amassed by Toshio Hara, chairman of the Foundation Arc-en-Ciel, who began collecting at the time the Hara Museum of Contemporary Art was established. The holdings encompass a diverse range of expression, from the masters of Abstract Expressionism and Pop Art who figured largely in the history of art during the latter half of the 20th century to artists currently active in the art scene of the 21st century. Numbering approximately 1,000 items, the collection includes paintings, sculptures, photographs, videos and installations. Works from the collection are normally presented in exhibitions at Hara Museum ARC organized around a specific theme or perspective. Works from the collection may also be viewed in the museum's Open-view Storage facility either by appointment or guided tour. Note, however, that guided tours of the facility are currently suspended for the time being.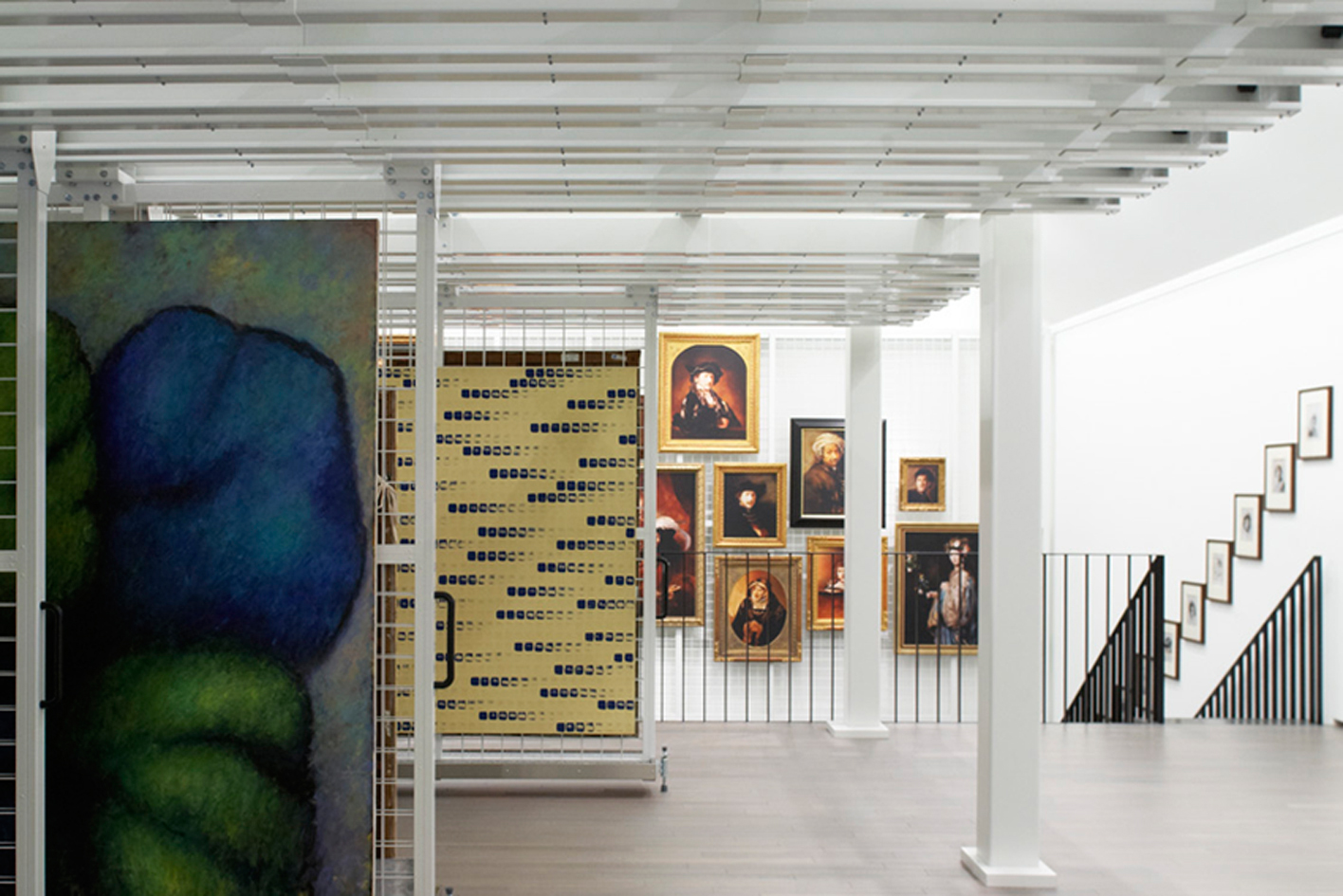 Open-view Storage at Hara Museum ARC (artworks are regularly changed). Photo: Sadamu Saito
Taking advantage of the museum's expansive site with its lush greenery, works by Andy Warhol, Jean-Michel Othoniel and other artists from Japan and abroad have been installed outdoors to create a landscape dotted with art, a landscape that includes the museum buildings designed by Arata Isozaki which may themselves be considered works of art. In the galleries and utility spaces of the museum, visitors can also enjoy installations by Yayoi Kusama and Tabaimo, in addition to works by Yoshitomo Nara, Tatsuo Miyajima and Yasumasa Morimura that have been relocated from the Hara Museum in Shinagawa, Tokyo.

Outdoor works and semi-permanent works Access Map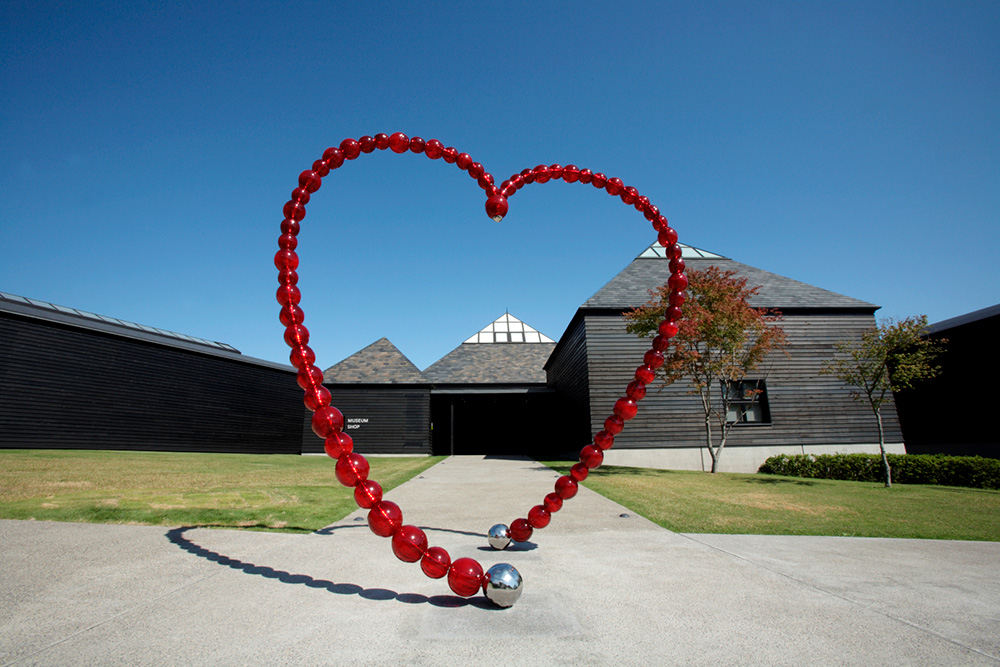 Kokoro, Jean-Michel Othoniel, 2009
Photo: Yuichi Shiraku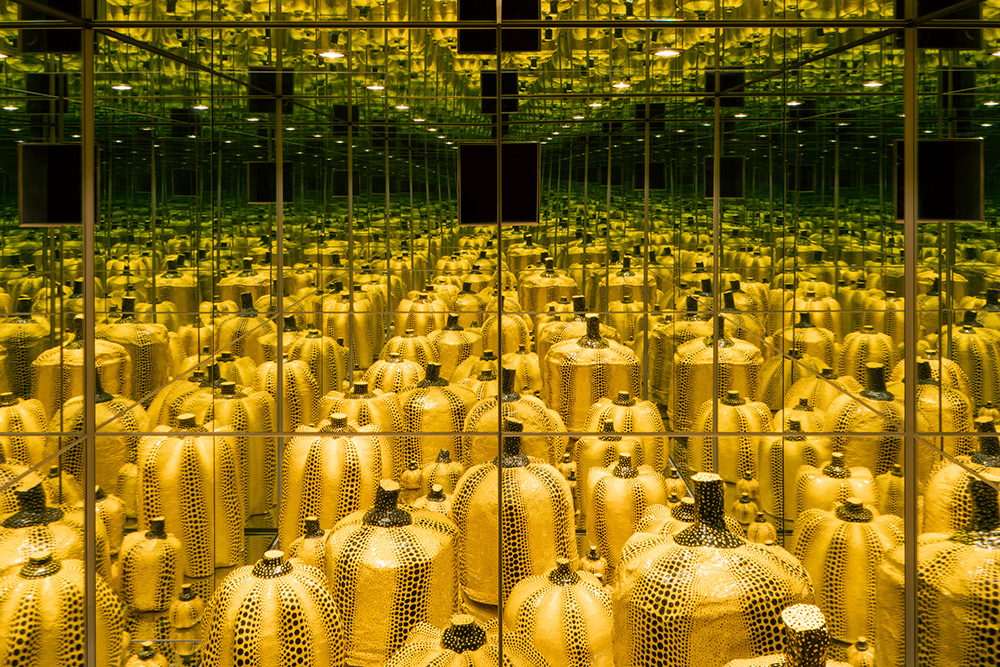 Mirror Room (Pumpkin), Yayoi Kusama, 1991/1992
©Yayoi Kusama Photo: Shinya Kigure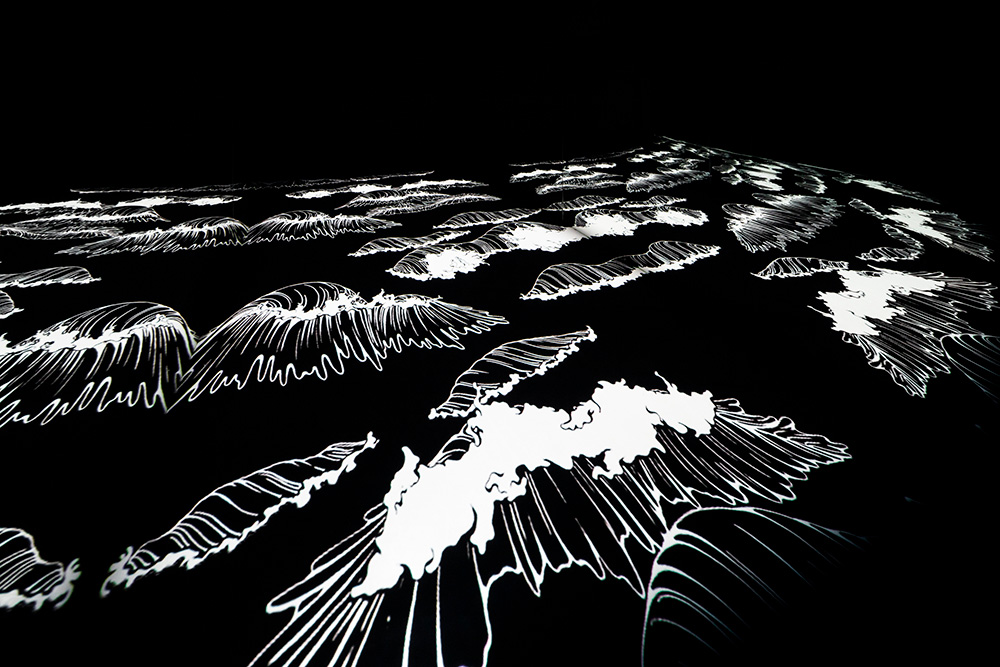 Midnight Sea, Tabaimo, 2006/2008
©Tabaimo Photo: Shinya Kigure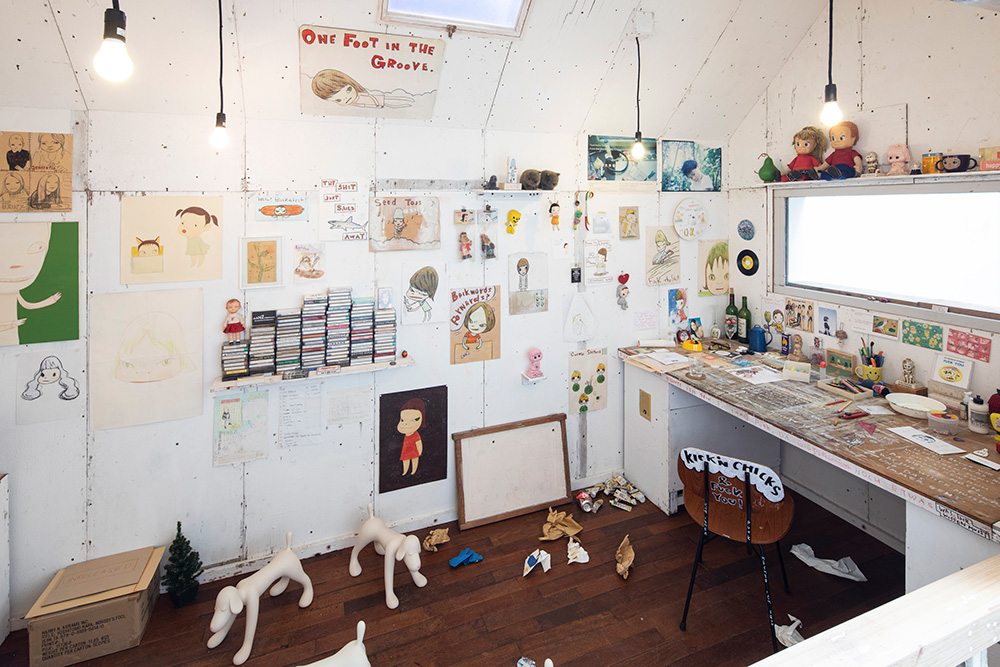 My Drawing Room, Yoshitomo Nara, 2004/2021
©Yoshitomo Nara Photo: Shinya Kigure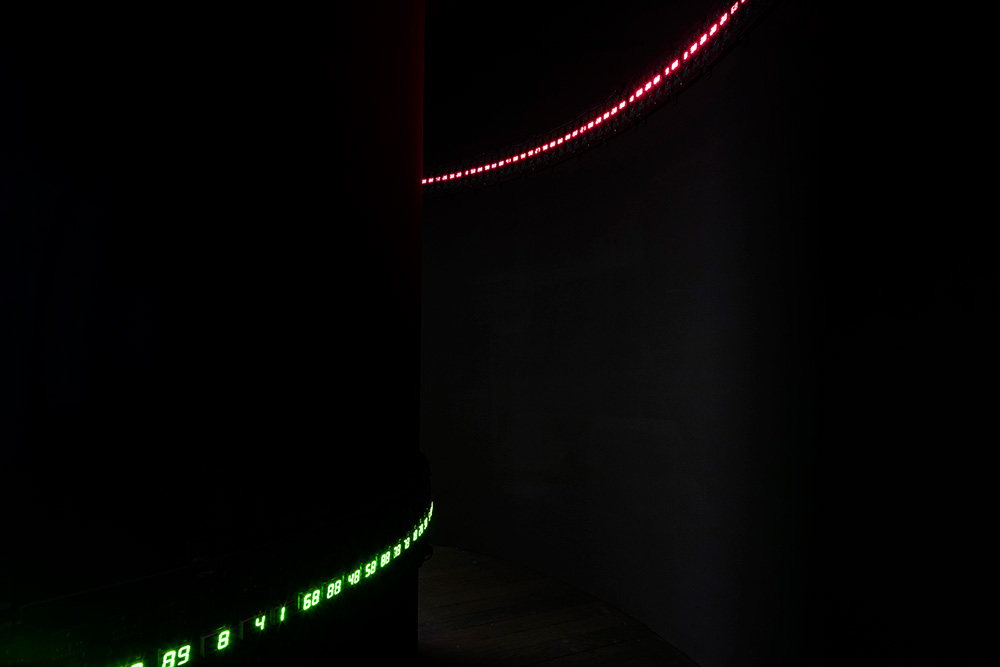 Time Link, Tatsuo Miyajima, 1989/1994/2021
©Tatsuo Miyajima Photo: Shinya Kigure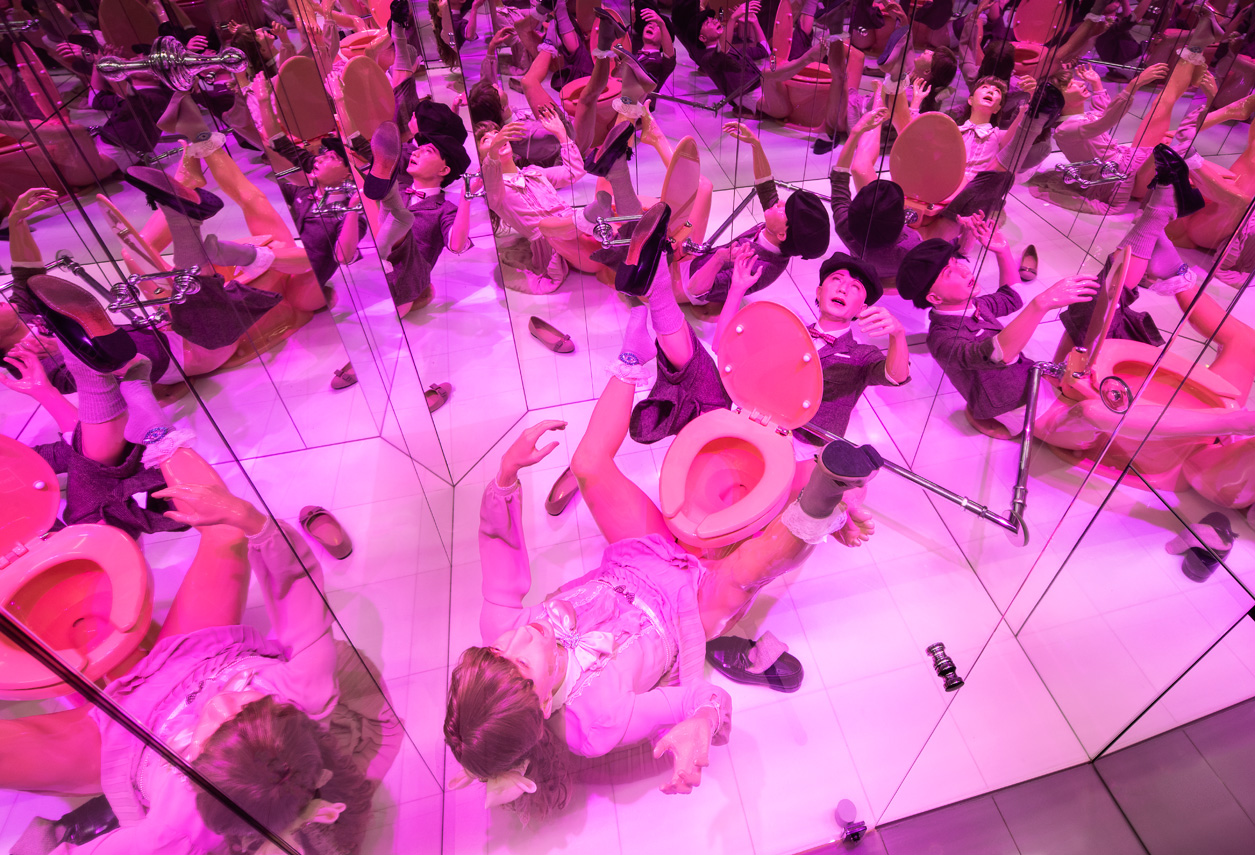 Rondo Twins, Yasumasa Morimura, 1994/2021
©Yasumasa Morimura Photo: Shinya Kigure
The Hara Rokuro Collection
The Hara Rokuro Collection includes works of traditional East Asian art acquired by Rokuro Hara (1842-1933), the great-grandfather of Toshio Hara, who contributed to the industrialization of Japan during the Meiji Era. The Kankai Pavilion at Hara Museum ARC was specially built as a showcase for the collection. Notable holdings include a National Treasure-designated celadon vase representing the epitome of Chinese porcelain; an Important Cultural Property-designated masterpiece of the bijin-ga (beautiful women) genre showing a woman passing through a reed portiere; the scroll painting Landscape of Yodo River by Maruyama Okyo; and partition paintings that originally adorned the Nikko-in Guest Hall at Mi′idera temple by Kano Eitoku and other artists of the Kano school. The Pavilion's design by Arata Isozaki was inspired by the shoin-zukuri (drawing room) style of the Nikko-in Guest Hall.

Dragon and tiger by Kano Tan'yu, pair of hanging scrolls Edo period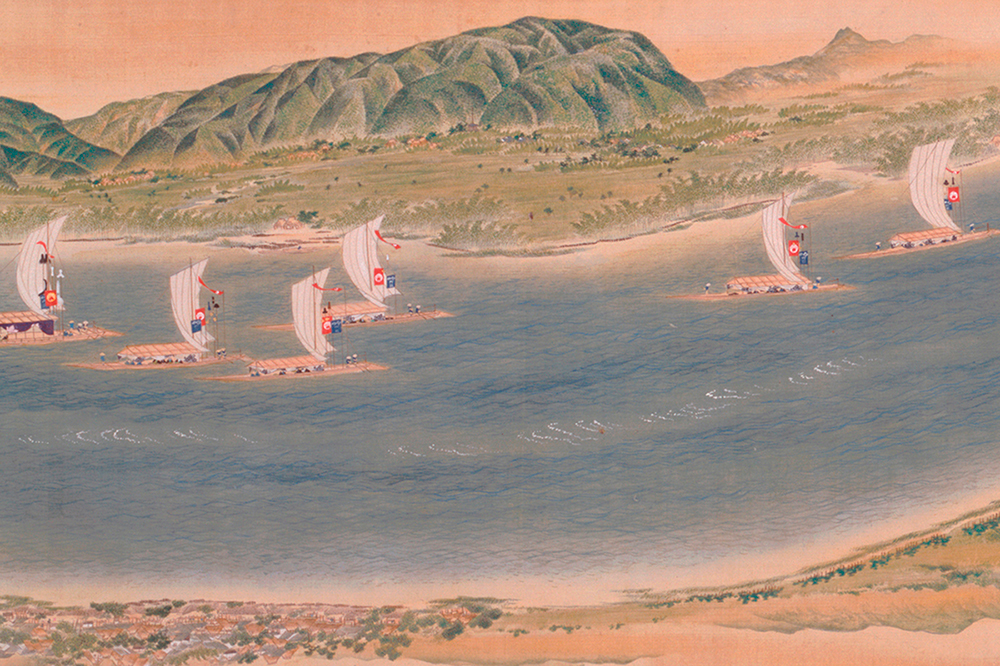 Landscape of Yodo River (detail) by Maruyama Okyo, 1776