Contents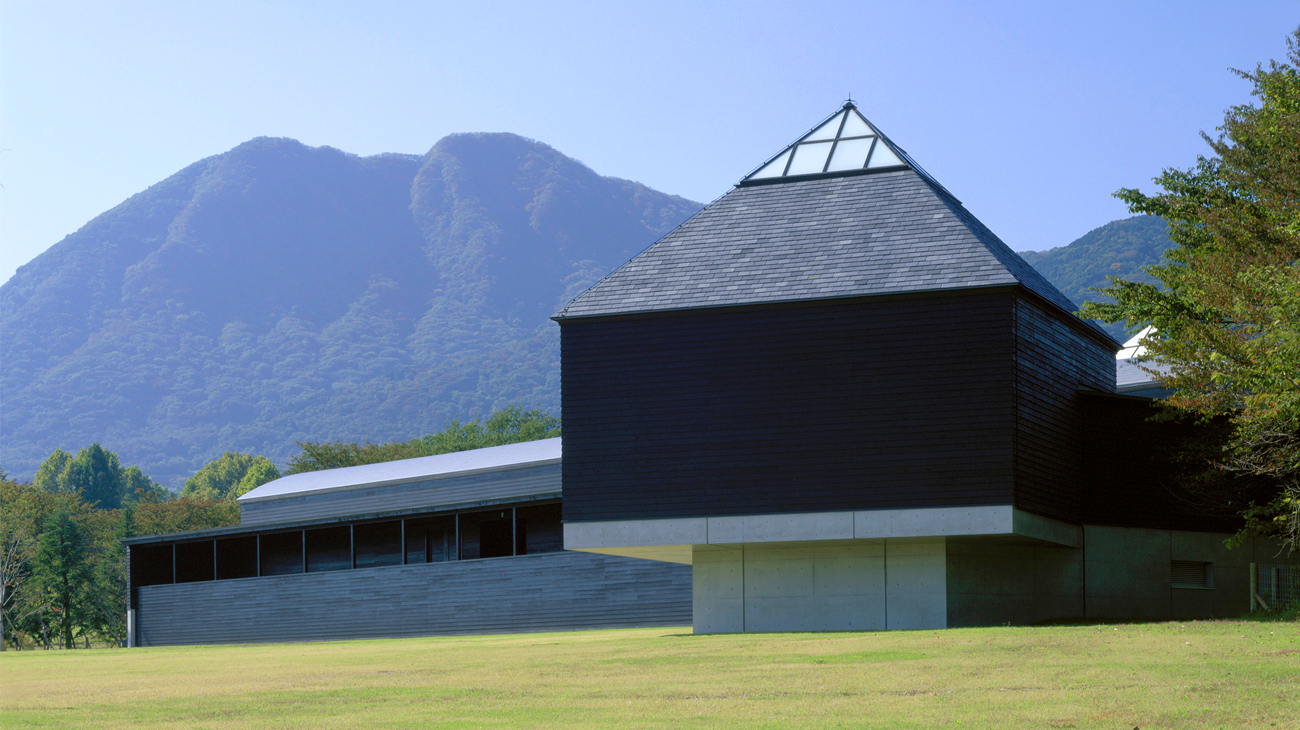 View of Kankai Pavilion and Mt. Haruna Photo: Sadamu Saito
Hara Museum ARC opened in 1988 in Shibukawa, Gunma prefecture as an annex to the Hara Museum of Contemporary Art in Tokyo. Situated in the foothills of Mt. Haruna, the museum's large-scale wooden buildings with their sleek black buildings (designed by Arata Isozaki) stand in stark contrast to rich greens of the surrounding highland scenery. In addition to a regular schedule of exhibitions mainly centered on works from the Hara Museum Collection comprising the finest examples of contemporary art from Japan and abroad, visitors can also partake of traditional East Asian art from the Hara Rokuro Collection at the Kankai Pavilion, a venue that was added to the ARC in 2008. The museum has a robust program of events ranging from lectures and performances to workshops and other educational activities and maintains an Open-view Storage (for contemporary art) that may be viewed by researchers and the general public on an appointment basis. In contrast to the urban setting of the Hara Museum in Tokyo, Hara Museum ARC is noted for its lush natural environment and close proximity to other tourist destinations such as the adjacent Ikaho Green Bokujo recreational ranch and Ikaho hot springs which is only five minutes away by car.
Toshio Hara, Chairman,
Foundation Arc-en-Ciel
Profile of Toshio Hara
Born in Tokyo in 1935, Toshio Hara studied at Gakushuin University majoring in political economics and later at Princeton University. In 1977, he established the Foundation Arc-en-Ciel for which he continues to serve as chairman. Over the years, he has served in various capacities, such as vice-president of the International Council of the Museum of Modern Art, New York and emeritus trustee of the Honolulu Museum of Art. His many awards include the French Medal of the Legion of Honor which was bestowed upon him in 2017.
About the Building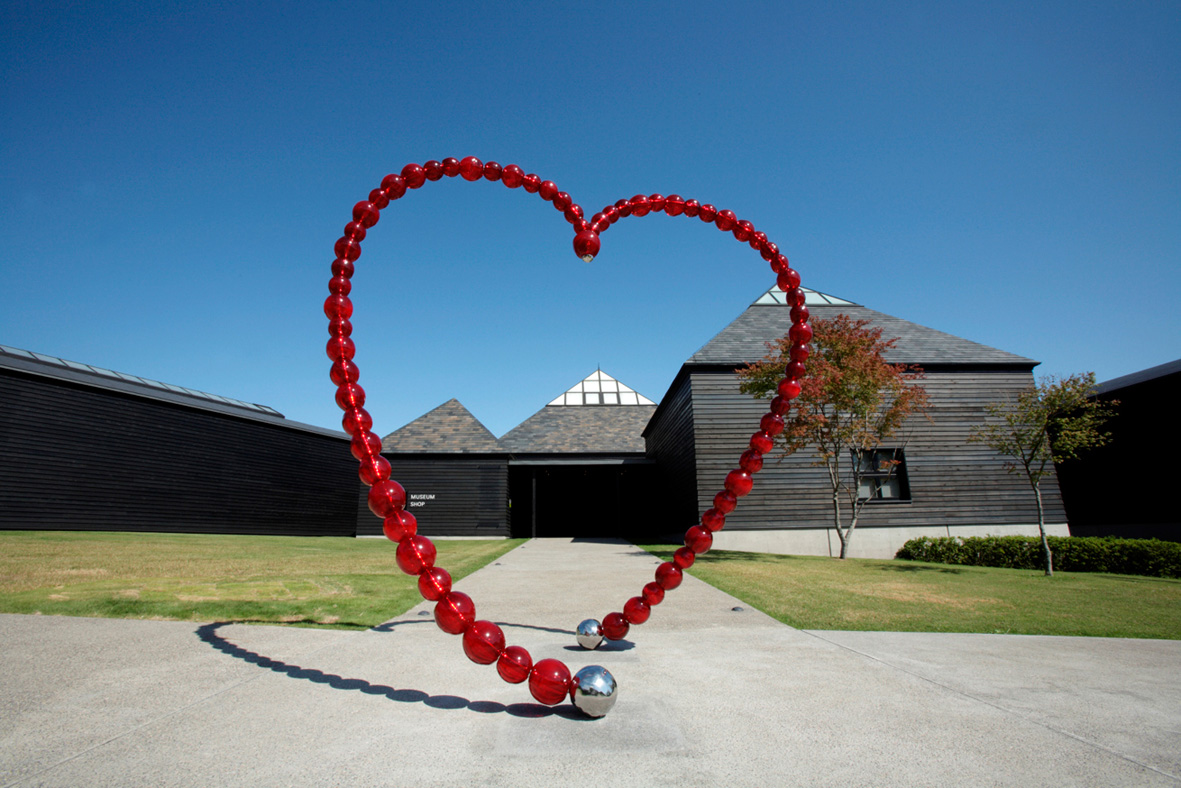 Kokoro, Jean-Michel Othoniel, 2009 Photo: Yuichi Shiraku
A symmetrical arrangement was used in the positioning of the three contemporary art galleries, with the square-shaped Gallery A flanked on both sides by the oblong Galleries B and C, their distinctive pyramid-shaped roofs topped by skylights that bathe the interior with a gentle, natural light.
The Kaikan Pavilion, on the other hand, is a quiet space that adopts the traditional shoin (drawing room) style of Japanese architecture. A high level of craftsmanship is evident in the details, from the wood work to the use of black mortar, granite and washi paper in the finishing.
Located at various locations on the museum grounds are permanent outdoor installations by artists such as Andy Warhol, Olafur Eliasson and Jean-Michel Othoniel. In addition, much of the energy used by the museum comes from solar power generation, out of consideration for the environment.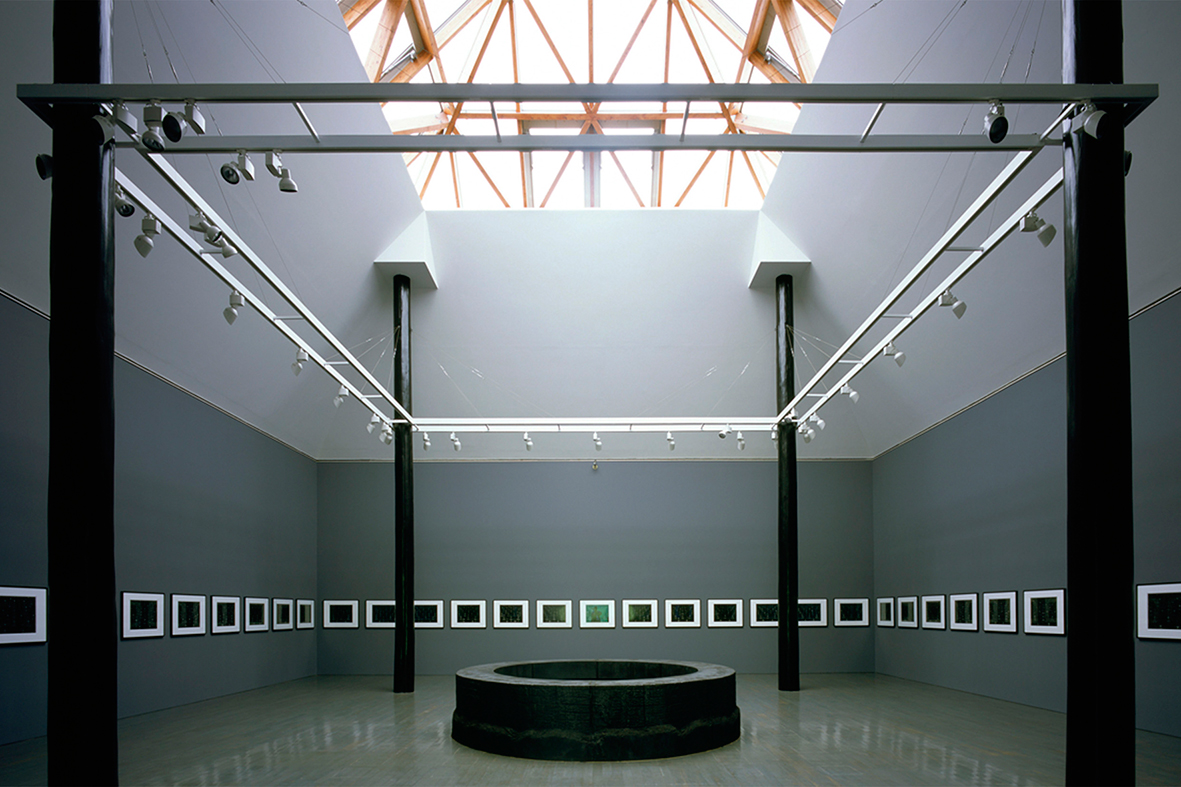 Interior views of one of the contemporary art galleries
Photo: Sadamu Saito
The Kankai Pavilion Photo: Sadamu Saito