Contents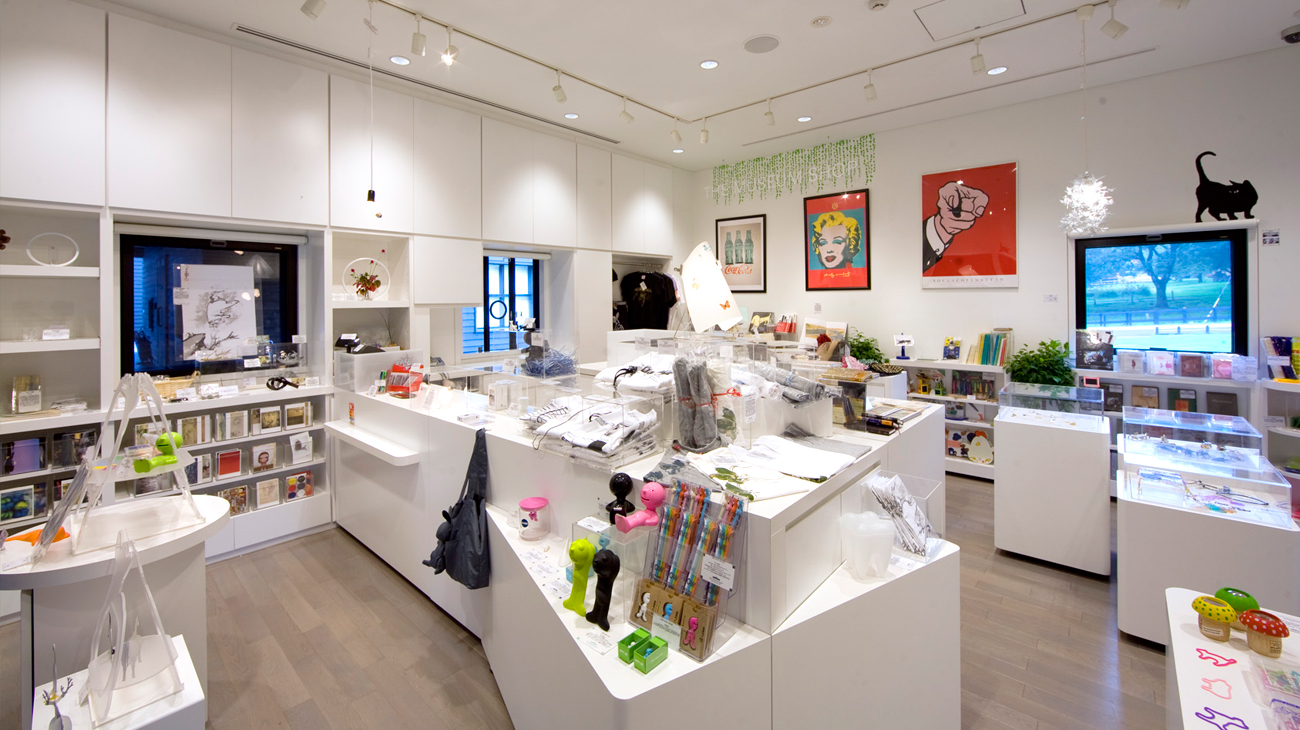 "Enjoying Contemporary Art"
The Museum Shop offers a selections of products based on the motto "Enjoying Contemporary Art." These include exhibition catalogues, posters, artist-designed goods, designer gift items and art books, as well as modern products infused with traditional Japanese craftsmanship and products made by artists with roots in the Gunma region.
News from The Shop
[Original Products !]
Maruyama Okyo Landscape of Yodo River Letter Pad
550 yen (tax included)

The entire 17-meter long Landscape of Yodo River by Maruyama Okyo is reproduced over the 23 color pages of this letter pad, each sheet featuring a different view. Together they take you on a full tour of the Yodo River from Fushimi in Kyoto to Osaka, all in the palm of your hand. Includes an explanatory end sheet and ruled mat.

Tabaimo [The public conVENience] Chigo Fan
2,750 yen (tax included)

This folding fan features as its motif the baby boy that appears in the large-scale installation public conVENience by the artist Tabaimo. Its chic design and black tassel make it something that can be enjoyed by both men and women, as well as a wonderful souvenir from Japan for overseas visitors.
The Museum Shop
Tel: 0279-24-6585 / fax: 0279-24-0449 /
email: arc@haramuseum.or.jp
Hours: 9:30 am – 4:30 pm
Closed: Coincides with the museum closure.