Contents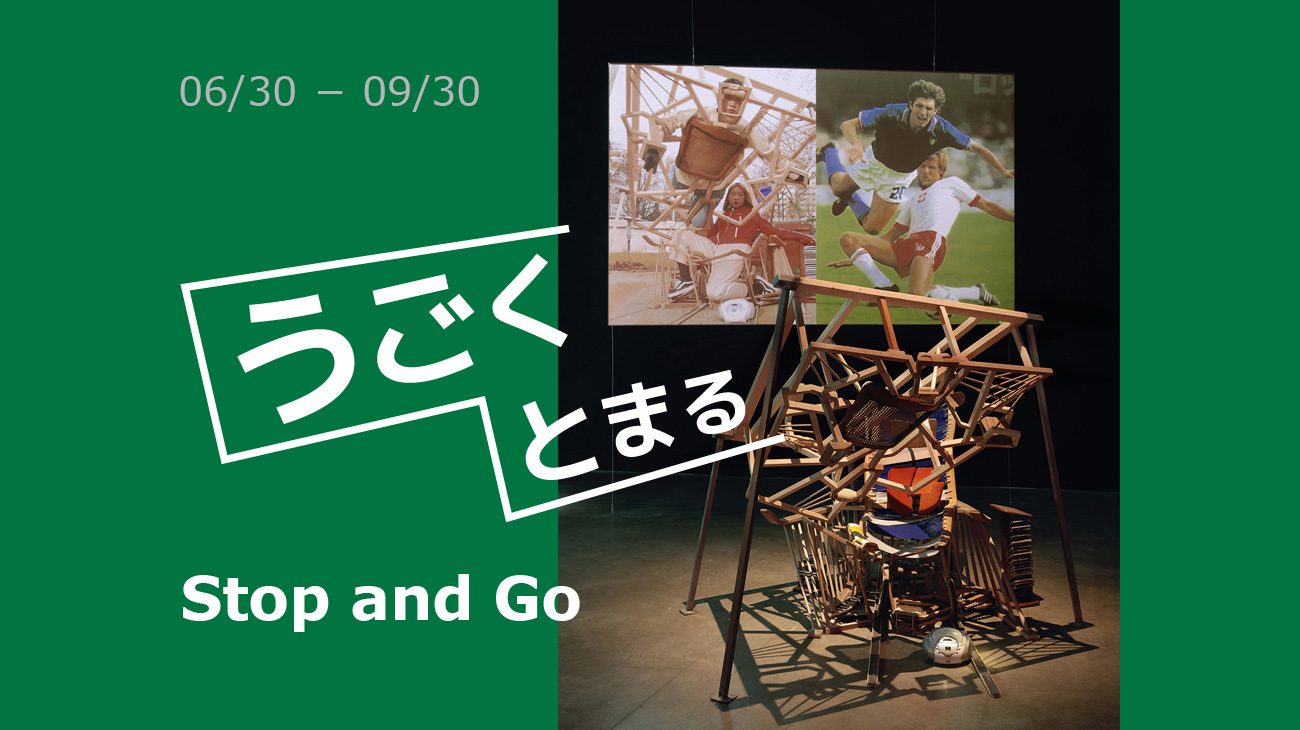 Stop and Go
Dates : June 30 (Saturday) – September 30 (Sunday), 2018
Galleries A, B and C
Sometime during the middle of the 20th century, Jean Tinguely began using waste materials and everyday items to create sculptural machines that moved, eventually becoming one of the leading proponents of kinetic art. Since ancient times, because of our constant proximity to light, wind, water and other elements of nature, we humans have continued to explore the nature of our senses and applied the power of our imaginations to endlessly represent the two diametric poles of movement and stillness. In this show, we exemplify these two themes with selected artworks by Tinguely and other artists in the Hara Museum Collection. We also feature an ambitious new work by Taro Izumi that was a focus of much attention at his solo show in Paris last year. Talking paintings, moving sculptures, videos that are stopped–we invite you to come see the rich variety of contemporary art expression on the theme of "stop" and "go".
Featured Artists
Taro Izumi / Minoru Ohira / Yayoi Kusama / Jean Tinguely / George Rickey / Jonathan Borofsky / Cindy Sherman / Tabaimo / Nam June Paik / Piotr Kowalski / Jesús-Rafael Soto / Hisayuki Mogami / Yukinori Yanagi / Robert Rauschenberg and others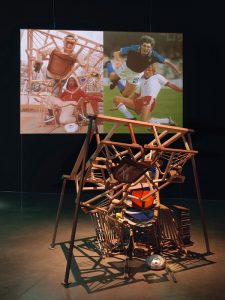 Taro Izumi, Tickled in a dream…maybe? (The cloud fell), 2017
The installation view at Palais de Tokyo, Paris, 2017 © Taro Izumi, courtesy of Take Ninagawa, Tokyo
Japanese debut of his large-scale installation presented last year at Palais de Tokyo, Paris
Tickled in a dream…maybe? is the name of a series of works (currently 11) that Taro Izumi began in 2014. This piece, cloud fell, premiered last spring at Izumi's major solo exhibition at the Palais de Tokyo in Paris, seen by many as a temple of European contemporary art. Izumi attracted much attention for his unique works filled with humor and irony, most of which have already been purchased by museums and other institutions around the world. Thanks to an enthusiastic collector who wanted to "leave at least one of the series in Japan," cloud fell was acquired and deposited with the Hara Museum. This show marks its first public display in Japan.
Concurrent Exhibition
Dynamism and Stillness at Kankai Pavilion
June 30 (Saturday) – September 30 (Sunday), 2018

Hours

9:30 am – 4:30 pm (last entry at 4:00 pm)

Closed

Thursdays (except during the month of August) *Subject to temporary closure in the event of severe weather.

Admission

General 1,100 yen, Students 700 yen (high school and university) or 500 yen (elementary and junior high), Free for Hara Museum members, 10% discount for a group of 20 or more, Combination ticket for Hara Museum ARC and Ikaho Green Bokujo (except during Golden Week): General 1,800 yen; Students 1,500 yen (high school and university) or 1,400 yen (junior high), 800 yen (elementary), half price for those over 70, discount for groups of 20 or more
*Visitors to the Kankai Pavilion can view the on-going exhibition in the contemporary art galleries as well.
*Children must be accompanied by an adult.
*For residents of Gunma Prefecture: Free admission for elementary and junior high school children every Saturday during the school term/200-yen-discount on admission for up to five persons upon presentation of the Guchoki Passport.
*Visitors to the contemporary art galleries can view the on-going exhibition in the Kankai Pavilion as well.