Contents
Spring Bus Tour for a Lecture by Mitsuru Uragami and Viewing of the "Haruna Sea of Cherry Blossoms"
Date(s) : Sunday, April 9, 2023
Time :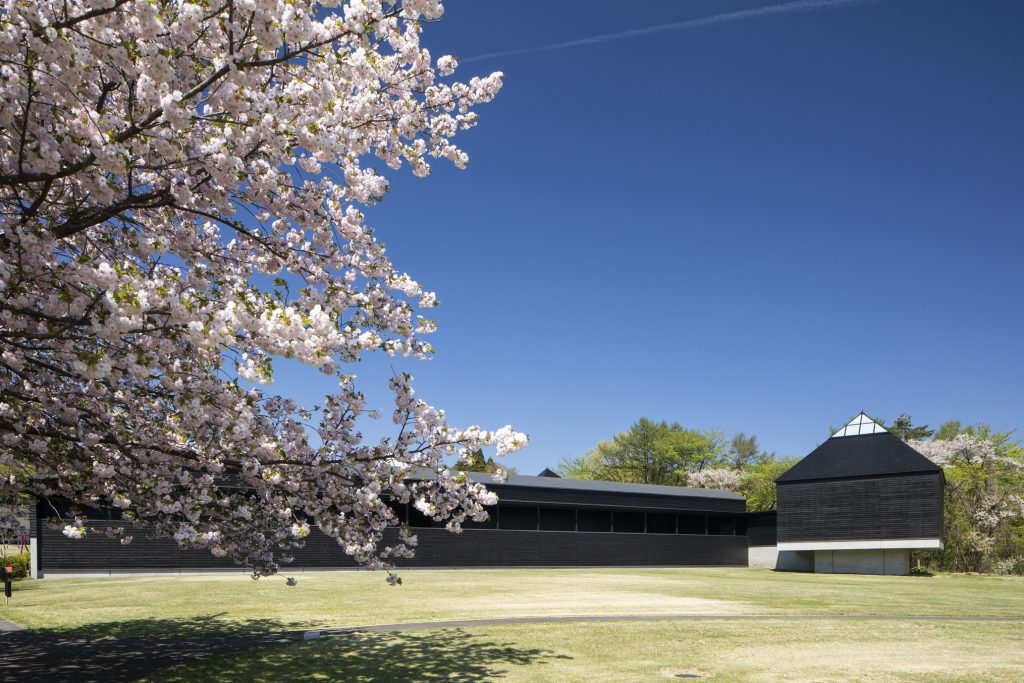 Please join us on a bus tour to Hara Museum ARC this spring. Mr. Mitsuru Uragami, an art dealer and specialist in East Asian antiques, will give a lecture at the museum where the Celadon vase with long neck on globular body (National Treasure) and Celadon glazed incense burner are on display. During the visit, participants will also be invited to view the exhibition Opposite the Sun Is Where the Blue Sky Lies –Works from the Hara Museum and the Hara Rokuro Collections, and the famous Haruna Sea of Cherry Blossoms at Ikaho Green Bokujo recreational ranch consisting of 1,500 cherry trees of 19 varieties.

*Those who wish to attend Mr. Uragami's lecture only are also welcome.
Lecture fee: 1,000 yen for Hara Museum ARC members and up to 1 accompanying guest (or for a Friends/Single member alone) / 1,500 yen for general visitors (museum admission is separate) / A reservation is required.
*The event will be held in Japanese.
Participation Fee for Bus Tour
For Hara Museum ARC members and up to one accompanying person: 13,000 yen each
*For a Friends/Single member alone: 13,000 yen
General: 15,500 yen per person
The participation fee covers the lunch, museum admission, Green Bokujo entrance, lecture, bus fare and insurance.
Payment (in cash only) should be made at the embarkation site on the day of the tour.

Participation Fee for Mitsuru Uragami's Lecture only
For Hara Museum ARC members and up to one accompanying person: 1,000 yen each
General: 1,500 yen per person (museum admission required)

Capacity
30 people

Bus Tour Schedule
09:00 Depart from Shinjuku Station
11:30 Lunch: Enjoy Mizusawa Udon, one of Japan's three famous udon noodles
12:30 Arrive at Hara Museum ARC
Free time to enjoy the museum and the adjacent Ikaho Green Bokujo recreational ranch. For information about the cherry blossoms at the ranch, go to https://www.greenbokujo.jp/do/appreciation/cherry-blossoms
13:30 Lecture venue opens (Cafe d'Art / 1 beverage is included)
14:00 Lecture starts
Mr. Mitsuru Uragami, owner of Uragami Sokyu-do Co., Ltd., art dealer and specialist in East Asian antiques, will talk about collecting celadon porcelain and other works.
Uragami Sokyu-do website: http://www.uragami.co.jp/index.html
15:30 Lecture ends
16:30 Depart from Hara Museum ARC
19:00 Arrive at Shinjuku Station
*The above schedule is subject to change due to traffic conditions.

Reservations
Your reservation can be considered confirmed when you receive a reply from Hara Museum ARC. Please contact us if you do not receive a reply within one week.

Making a Reservation for the Bus Tour
Please send an email to "member@haramuseum.or.jp" with the following information:
・Name, address and date of birth of each participant
(This information is required for insurance purposes.)
・Contact number of the group representative (a cell phone number that can be reached on the day of the tour)
・Hara Museum ARC membership number

Making a Reservation for Mitsuru Uragami's Lecture Only
Please send an email to "member@haramuseum.or.jp" with the following information:
・Name and Hara Museum ARC membership number
・Contact number (a cell phone number that can be reached on the day of the tour)
・Number of participants