Contents
SHOP@CAFE Vol. 14 Nobuhira Narumi: What the Dog Saw
Date(s) : April 7 (Friday) – June 21 (Wednesday), 2023
Time : Cafe 10:00 am-4:30 pm, Shop 9:30 am-4:30 pm (admission until 4:00 pm)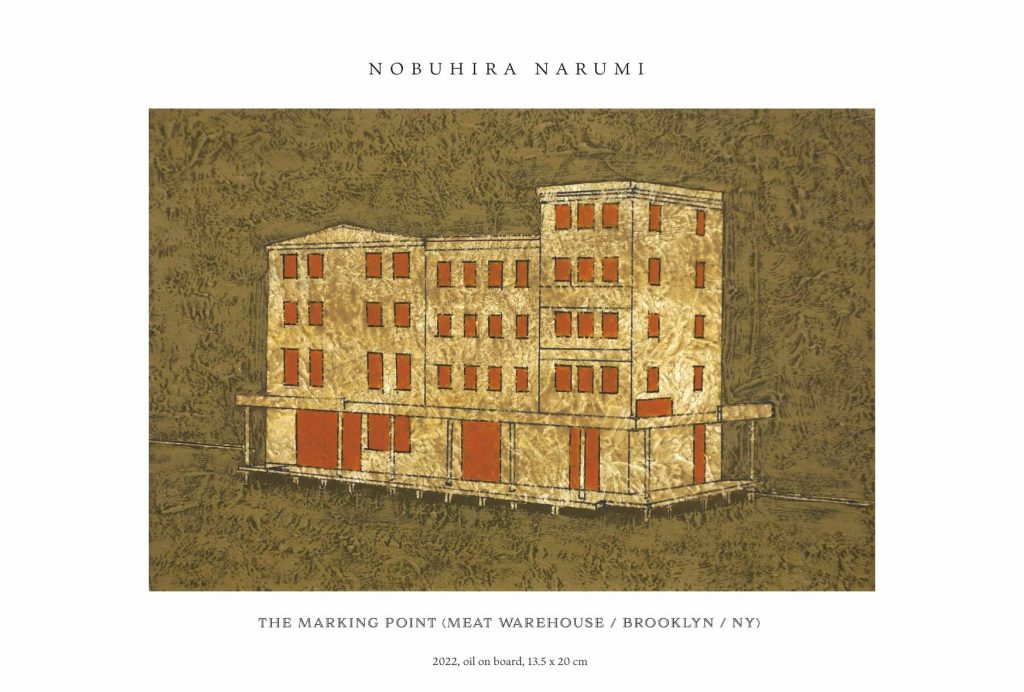 SHOP@CAFE is a continuing series of small exhibits that offers for sale art that adds vibrancy to daily life under the catchphrase "Living with Art." For this 14th installment, we are pleased to present the work of Nobuhira Narumi whose installation work was featured in the exhibition Scent View at Hara Museum ARC in 1997.

The dog—a creature some say started hanging around humans from around 15,000 years ago. Nobuhira Narumi has encountered dogs and their owners in various countries and environments. In his paintings, which are on display and for sale in this exhibition, Narumi takes the relationship that exists between people and dogs as his subject matter, training his gaze on humans by depicting them through the eyes of a dog.

Nobuhira Narumi
Born in Sapporo in 1968. After graduating from the Tokyo University of the Arts with an MFA, Narumi moved to the United States with a fellowship from Asian Cultural Council (ACC) and a grant from the Pola Art Foundation. He was based in New York from 1992 to 2010. In 1997, he held Scent View at Hara Museum ARC.
Venue

Café d'Art and Museum Shop at Hara Museum ARC

Closed

Thursdays (except on holidays)

Admission

General 1,800 yen (1,500 yen*), Students 1,000 yen (700 yen*) [high school and university] or 800 yen (500 yen*) [elementary and junior high], Seniors [70 and above] 1,500 yen (1,200 yen*)
*Online booking price.
*Admission to Hara Museum ARC is required even when vising only the Café d'Art or the Museum Shop.
* Visitors may also view the current exhibition Opposite the Sun Is Where the Blue Sky Lies – Works from the Hara Museum and the Hara Rokuro Collections Part I (Spring/Summer).