Contents
Kids Workshop: Midwinter Stars in the Midsummer Sky, Night Birds in the Midday Sky
Date(s) : Sunday, September 4, 2022
Time : 12:00 - 15:00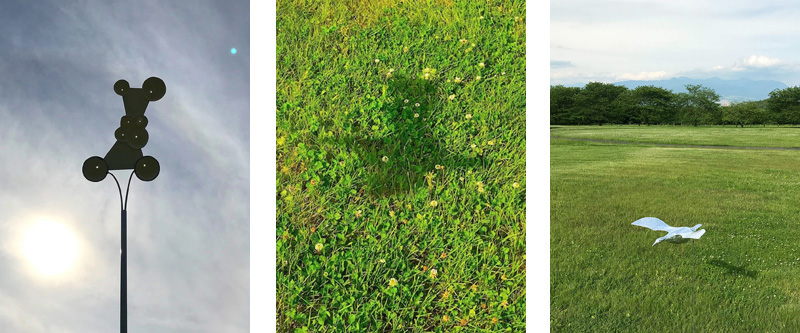 Kazz Sasaguchi, whose artwork Constellation is included in the current Grasping at Clouds: Works from the Hara Museum and the Hara Rokuro Collections exhibition, was invited to hold a workshop in which young participants will extend their imaginations into the realm of the heavens. To think, as the artist states, "about stars that are in the sky at noontime, but cannot be seen because it is bright; about birds that fly silently during the night but do so without being seen."
Date and Time: Sunday, September 4, 2022 12:00-15:00 *The date for the event has been revised.
Venue: In the corridors and outdoor areas of Hara Museum ARC
Target: From 4th grade to junior high school-age students
Capacity: 20
Participation fee: Free (museum admission is required)

Reservation: Please apply by sending an email to member@haramuseum.or.jp with "9/4 Kids" on the subject line and the following items in the body of the email:
・ Name (including name of guest, if any)
・ Number of reservations
・ Cellphone number that can be reached on the day of the event
・ Membership number if you are a member
*Your reservation is confirmed when you receive an email reply from the museum. Please contact us if you do not receive a reply within a week.
* Reservations will close when the capacity has been reached.
* Please note that this event will be conducted in Japanese.