Contents
Hara Museum ARC Members-only Event: Guided Tour of Ryan Gander "THE MARKERS OF OUR TIME"
Date(s) : Saturday, July 23, 2022
Time : 11:30
This event is limited to Hara Museum ARC members and donors.
For this event, you will be taken on a guided tour of the exhibition by Mr. Shinobu Nomura, curator in charge of the exhibition at Tokyo Opera City Art Gallery, who will explain points of interest about the exhibition and the works.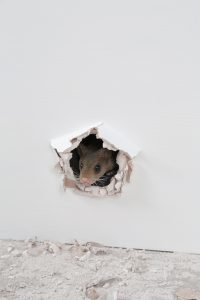 Date and Meeting Time: Saturday, July 23, 2022 11: 30
Venue: Tokyo Opera City Art Gallery, 3-20-2 Nishi-Shinjuku, Shinjuku-ku, Tokyo
Meeting place: Gallery entrance
Target: Hara Museum ARC member (and up to 1 guest)
Capacity: 20
Participation fee: Free (museum admission is required. Please purchase prior to the event.)
Ryan Gander
Born in England in 1976, Ryan Gander has been making a splash within the world art scene with his cutting edge conceptual art. His work has been shown in various countries, including a large-scale solo exhibition in Kunsthalle Bern in 2019, international art festivals such as Documenta and Venice Biennale, and public art exhibits that include outdoor sculptural work in New York's Central Park in 2010. In Japan, he held a solo exhibition at The National Museum of Art, Osaka in 2017 during which he curated a permanent collection exhibition that garnered much attention.
Reservation: Please apply by sending an email to member@haramuseum.or.jp, with "7/23 Ryan Gander" on the subject line and the following items in the body of the email:
・ Membership number
・ Name (including name of guest, if any)
・ Number of reservations
・ Cellphone number that can be reached on the day of the event
Your reservation is confirmed when you receive an email reply from the museum. Please contact us if you do not receive a reply within a week.
* Reservations will close when the capacity has been reached.
* For details on how to purchase tickets and admission fees, please refer to the website of each museum.
* Please note that these events will be conducted in Japanese.

Tokyo Opera City Art Gallery: https://www.operacity.jp/ag/