Contents
A Special Seasonal Menu at Cafe d'Art
At Cafe d'Art, we offer a selection of sweets, including our signature Image Cake which varies with the exhibition. Our current Image Cake pays homage to Lee Kit 'We used to be more sensitive.'

We also offer a lunch menu, available from 12:00 to 15:00 on weekdays and all day on Saturdays, Sundays and national holidays.

At the café, you will also find a variety of light selections such as pasta, risotto and lunch plates, as well as more hearty sets that include both an appetizer and a main dish. All dishes made by our chef are made with the finest seasonal ingredients.

The photo shows our ON TOP OF RICE lunch plate: Provencal-style vegetable tomato curry for 1,080 yen.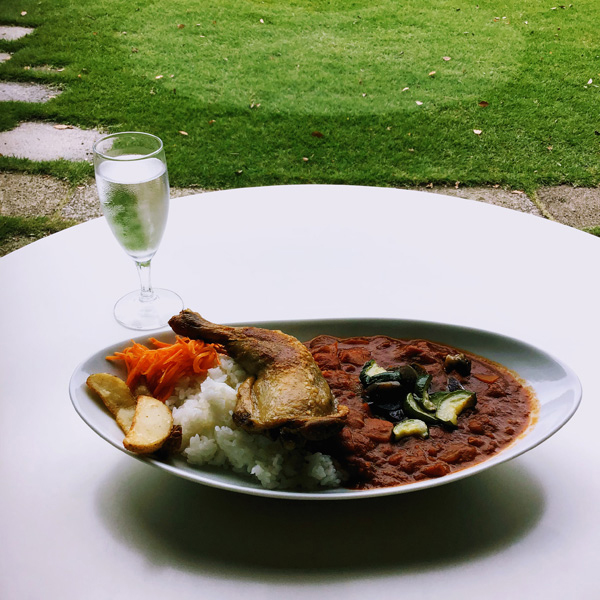 Whether dining outside on a sunny day or inside on a rainy day, the cafe offers visitors a peaceful place where they can relax and enjoy the view of the courtyard garden and the artworks.